Man Kun Technology won the recognition of outstanding new products in Jiangxi Province again
---
Man Kun Technology won the recognition of outstanding new products in Jiangxi Province again
In order to further promote the strategy of strengthening the enterprise through science and technology and innovation driven development, Ji'an Mankun Technology Co., Ltd. (hereinafter referred to as "the Company") has developed a number of new products, such as "097EQ intelligent on-board printed circuit board" and "233C inductive effect industrial control printed circuit board", through major improvements in structure, process, etc.
Recently, the Department of Industry and Information Technology of Jiangxi Province issued the Certificate of Excellent New Products in Jiangxi Province to the company, in which "097EQ intelligent vehicle mounted printed circuit board" won the "First Prize of Excellent New Products in Jiangxi Province in 2021". According to the expert acceptance opinions entrusted by Jiangxi Provincial Department of Industry and Information Technology, this new product has reached the international advanced level of similar products.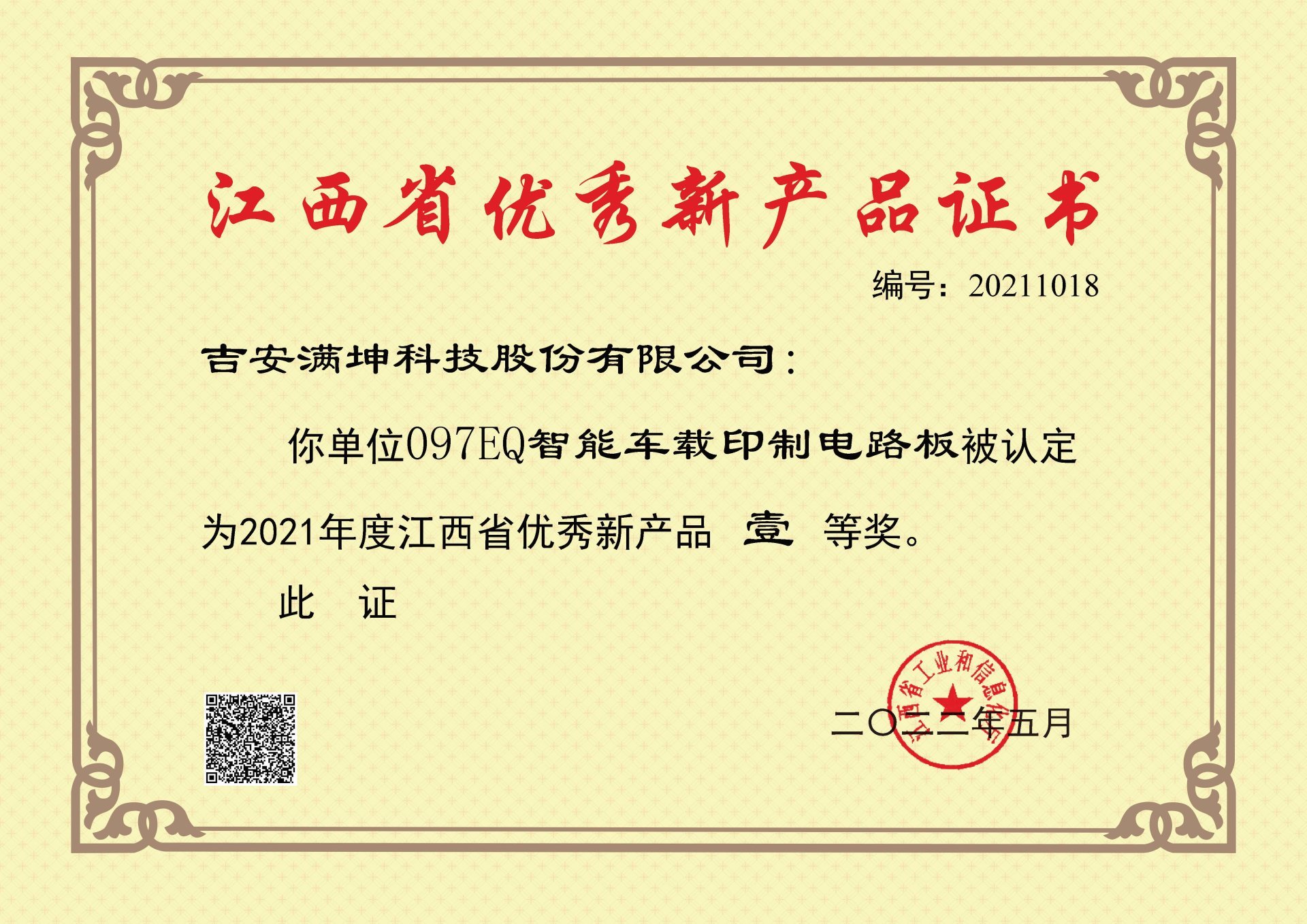 In recent years, the company has closely followed the change of product demand in the target market, constantly increased R&D investment in high-end consumer electronics, automotive electronics, industrial control and other application fields, and has successively developed a series of new products with high technical level, good market prospects, strong industry driving ability and good social benefits, which has effectively enhanced the company's core competitiveness. From 2021-2022, the company has won 4 outstanding new products in Jiangxi Province, including 2 first prizes and 2 third prizes.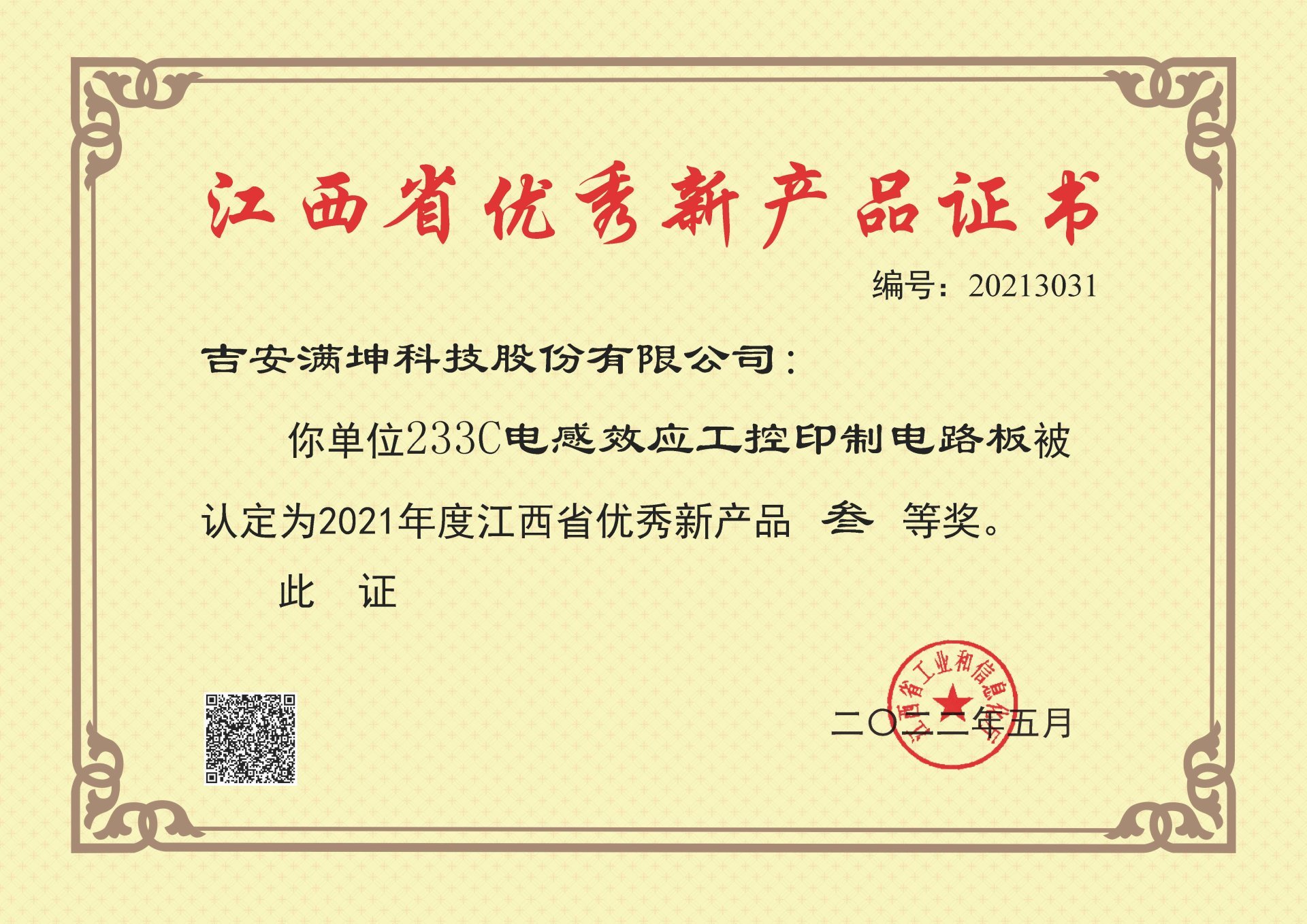 In the future, the company will continue to take technology research and development as the driving force, strengthen product innovation and achievement transformation, continue to track the industry development trend and customer application needs, on the basis of consolidating the existing high-quality customers, continue to develop new customers, research and develop new products, strengthen the in-depth cooperation with the world's first-class enterprises, and realize the development vision of "becoming an influential benchmark enterprise in the global electronic circuit industry" as soon as possible.