---
April day in the world carries hope and harvest. For example, on April 14, 2017, Mankun Technology Co., Ltd. welcomed the annual commendation conference for outstanding employees. The conference summarized the brilliant achievements that everyone worked together to create for the company in the past year, and commended more than 30 outstanding employees.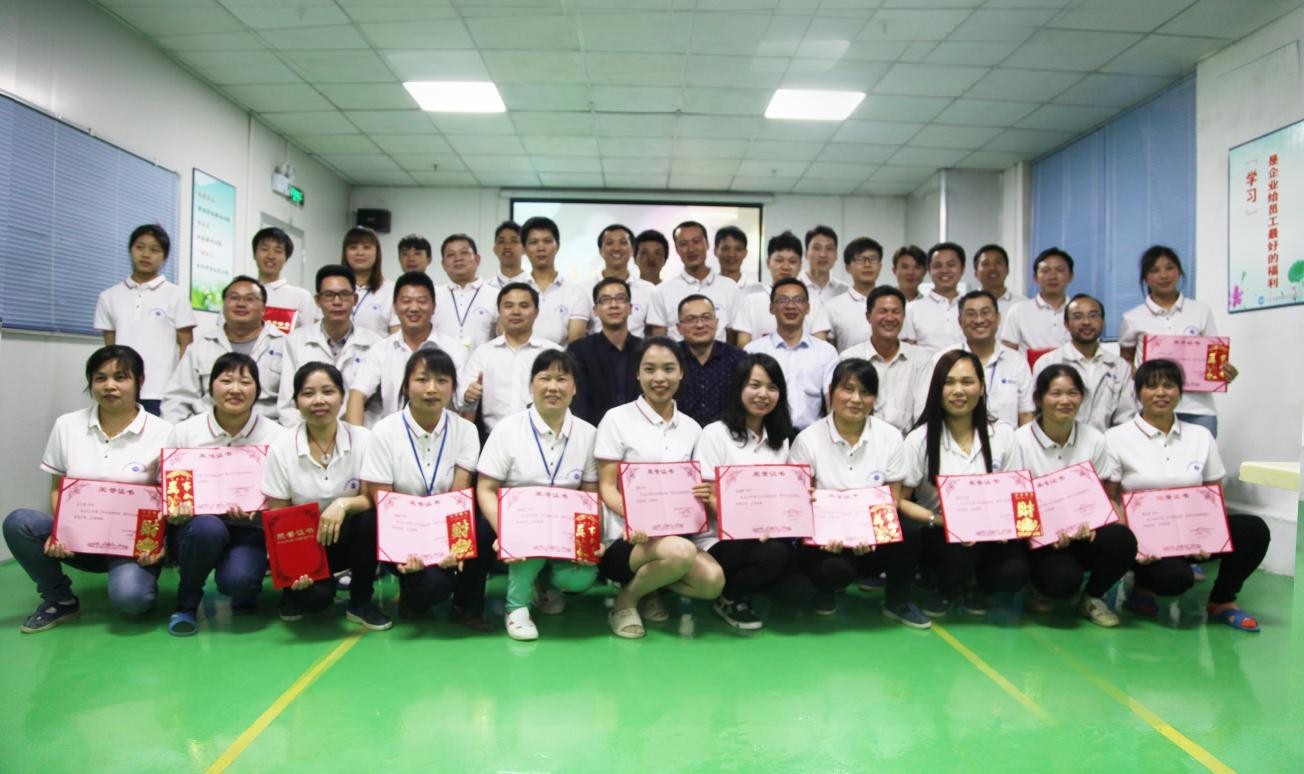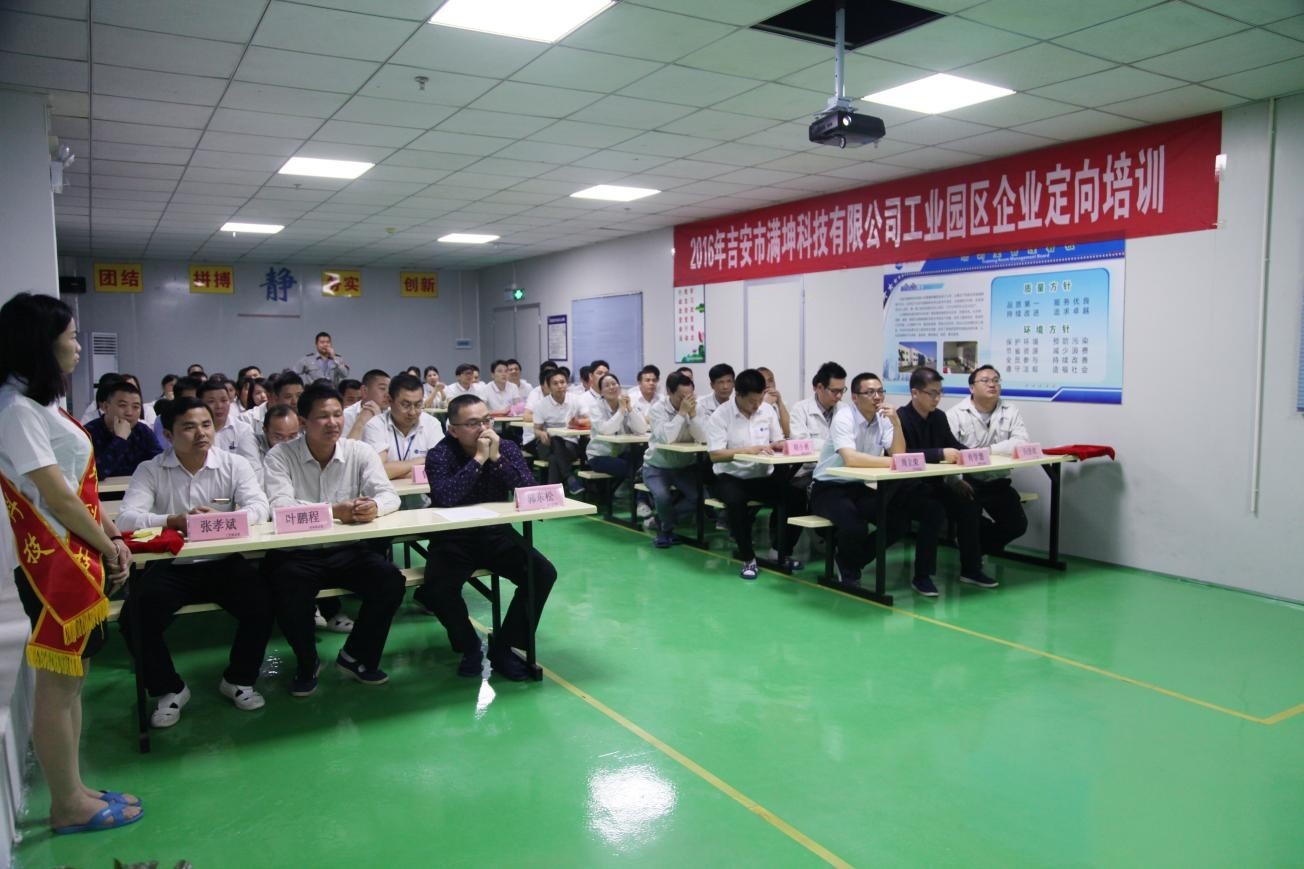 At 8 p.m., the commendation meeting was held in the training room on the second floor of the company. The meeting was attended by Mr. Guo, Mr. Xiao Dongzhu, Mr. Zhou and other senior managers of the company as well as all outstanding employees. At the conference, Yang Jing, the executive commissioner, announced the list of winners. The senior leaders awarded certificates and bonuses to outstanding employees. With the honor of a year's hard work, everyone was filled with emotion.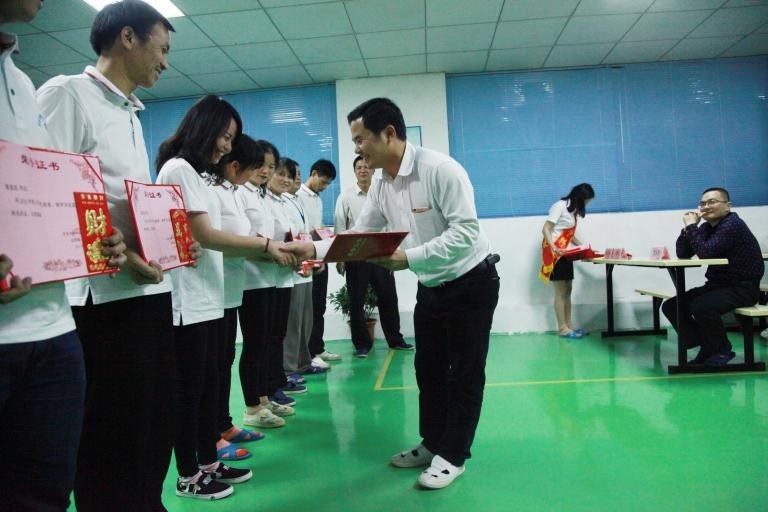 Next, representatives of outstanding employees spoke, perhaps because their hard work was recognized, or because they had a complete explanation of the past year. All the representatives thanked the company for providing them with a stage to show themselves, and all the leaders for their tireless teaching. Everyone lamented the fleeting time and their amazing growth in Man Kun, which could not hide their inner joy between the lines. Everyone has full confidence in their vision of the future. As excellent employee Liu Tingjuan said, "As long as everyone works together, it will be impossible to become possible, and it will certainly realize the dream." It is like a soldier riding the battlefield with the mission of leadership to fill the sea with stones for a better tomorrow. Later, President Guo summarized the hard work and harvest of the past year for everyone to draw a beautiful blueprint for Man Kun's future.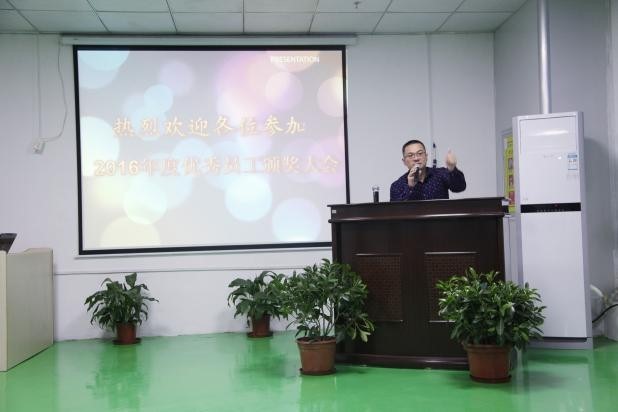 At the end of the meeting, all the staff took a group photo, and everyone laughed. If you don't sail, you don't know the vastness of the river and the sea. If you don't fly, you don't know the height of the sky. Only when the waves wash the sand can you know the true gold is bright. Only by working hard can you be distinguished. The spirit of Man Kun people is just like this. We are full of energy and set sail. Man Kun is more substantial because of him. Man Kun is more powerful because of us. We and Man Kun complement each other and help each other in the same boat.
Some employees' acceptance speech:

Wang Minggang's acceptance speech
Dear leaders and colleagues
Good evening,everyone!
I am Wang Mingang from the Model Group of Man Kun Engineering Department. I have worked in Man Kun, Ji'an, for more than four years. It's my honor to be elected as an excellent employee to speak here. First of all, I would like to thank Man Kun for such a good development platform, where I learned a lot and grew a lot. It was Man Kun who gave me this opportunity to understand that giving is proportional to getting. I have not only gained labor remuneration, but also gained valuable friendship. Secondly, I would like to thank my leaders for their guidance and care in my work. They let me learn to take responsibility and learn to solve problems better. Their role in my career is crucial. In addition, I would like to thank my colleagues for their solidarity, cooperation and hard work. Let the quality and delivery date of our samples be better and faster. At the same time, I also thank the production departments for their cooperation and support. This honor carries the efforts of many people. I will work harder, put the delivery date and quality of the model first, and strive to be a more serious and excellent employee in the future.
Thank you!
Wu Fangjun's acceptance speech
Dear leaders and colleagues
Good evening,everyone!
Standing here today as an excellent employee, I would like to thank everyone for their affirmation of my work. Here I would like to thank Mankun Company for providing me with a work development platform, my leaders for their support and help, and my colleagues and brothers for their help in my work. This is the company's affirmation of my personal working ability, and also an incentive for me to do a good job in the future. In the future work, I will work harder, be grateful, and complete all my work better. I will live up to the company's expectations. Thank you!
Liu Tingjuan's acceptance speech
Dear leaders and colleagues
hello everyone! It's my honor to stand here to speak on behalf of the award-winning employees. First of all, on behalf of all outstanding employees who have won this special honor, I would like to thank all leaders and colleagues for their support and pay high tribute!
Today, the company awards us outstanding employees, which is not only a recognition and appreciation of our work performance in the past year, but also a silent recognition and thanks to all the employees for their hard work. At this moment, I am more moved than happy. Looking back, since I entered Mankun Company, I personally felt that the company's scale has been growing and its management has been improving. As a member of the company, I feel extremely proud, which makes me full of confidence and passion.
I believe that as long as we all work together and work hard, creativity will not become possible, and we will certainly realize our dreams. Finally, thanks again for the support, help and kindness of the company's leaders and colleagues on today's platform! In my future work, I will do a better job and live up to the expectations of the company. Thank you!