The 10th Anniversary Celebration of Mankun Technology and the 2019 Spring Festival Annual Meeting were successfully held
---
Ten years of spring and autumn have witnessed a new era of fine industry. At 18:00 on January 19, the company's tenth anniversary celebration and 2019 Spring Festival Annual Meeting were held in Mankun Science Park, Ji'an. After ten years of hard work, the company has grown into a circuit board enterprise group with an area of 150000 square meters, an annual output of more than 2 million square meters and a total number of employees of more than 1800.
Chairman Hong Juncheng delivered an important speech. Hong pointed out that in the next five years, the company's management team has the ability and confidence to lead everyone to achieve an annual sales revenue of 5 billion yuan. The development of the company requires all colleagues to work silently and faithfully for ten years. I hope everyone can create, contribute and harvest on the stage of Man Kun.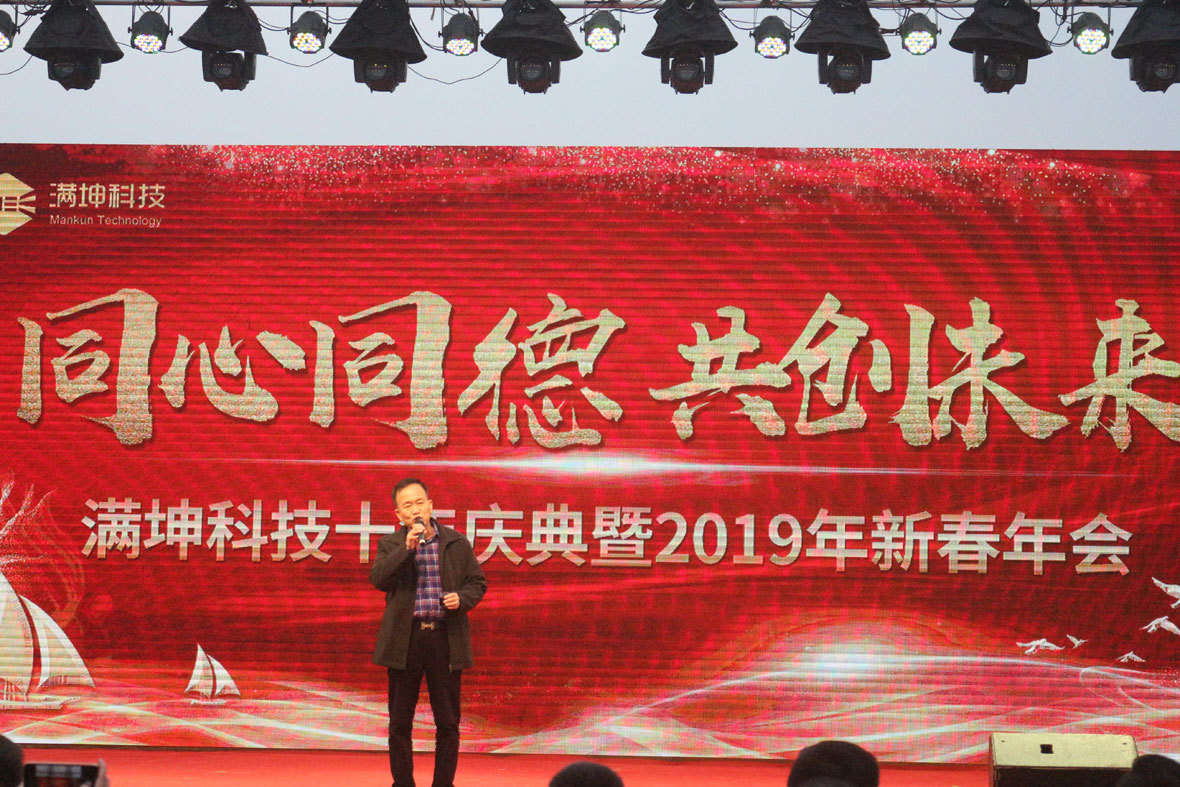 Later, Chairman Hong Juncheng issued certificates of honor, letters of thanks and gold coins to 33 employees including Zhang Chuangxiang who won the company's 10th anniversary loyalty award.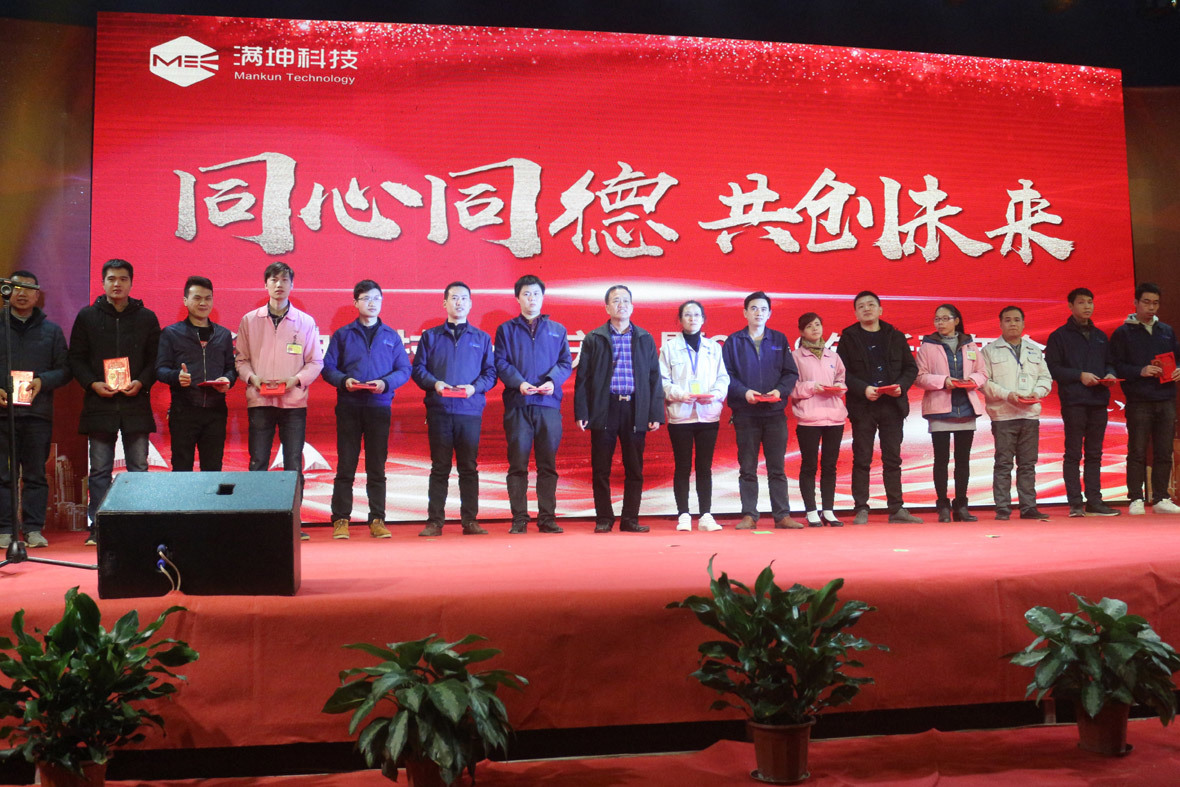 Vice President Hong Lixuan delivered a warm speech. Mr. Hong pointed out that 2018 was an extraordinary year in the company's development history. In the face of the complex and volatile international and domestic economic situation, the company achieved rapid development with sufficient strategic determination and steady operation measures. With the mass production of the second phase factory, the company has undergone many new changes, creating many firsts in the company's history. In 2019, in the new era and new journey, we hope that all colleagues will work together to achieve success.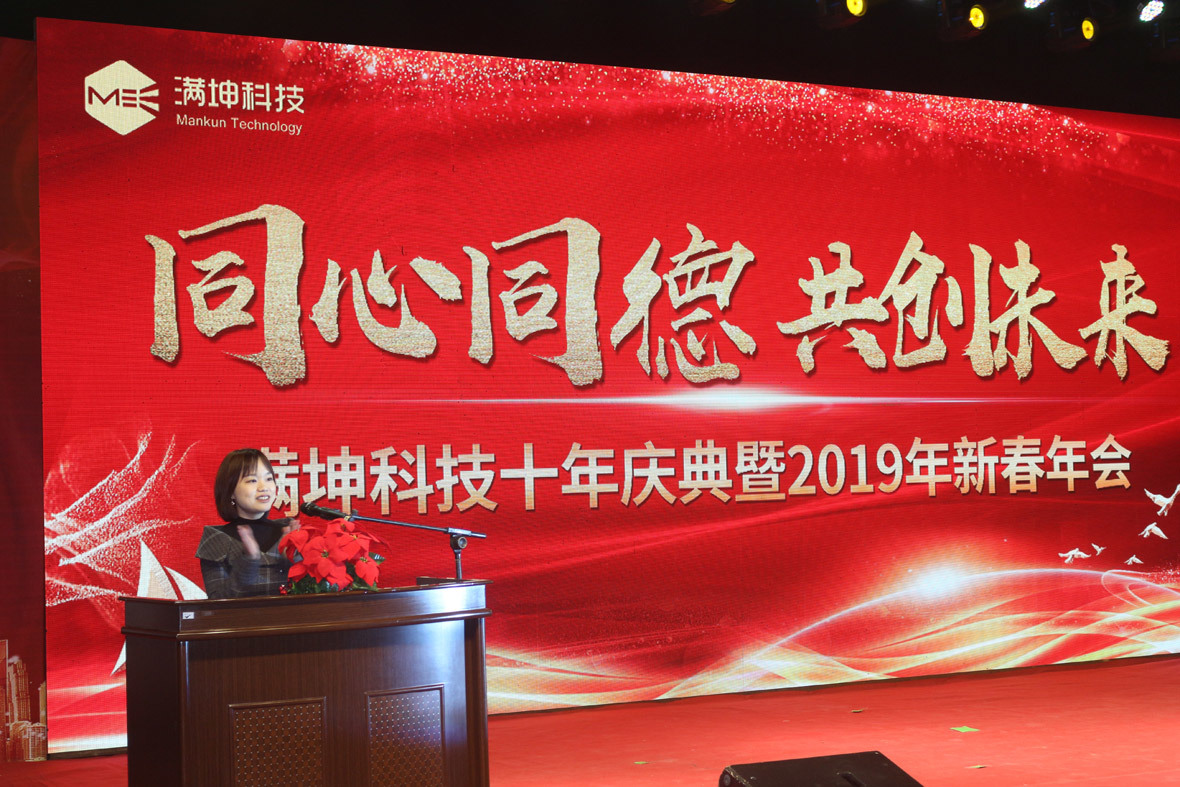 Vice President Hong Lixuan and Vice President Hong Jiying jointly awarded honorary certificates and bonuses to 33 colleagues including Yang Xiangli, who won outstanding employees in 2018.
After the award ceremony, the company's 2019 Spring Festival get-together opened in a dazzling light show. More than 1400 colleagues gathered in Ji'an to enjoy the self compiled, self directed and self performed literary and artistic programs prepared by the colleagues, and jointly drew the big gift package and cash red packet prepared by the company and the management for the colleagues.