Promoting Traditional Virtue and Passing on Meaning during the Dragon Boat Festival
---
It is the fifth day of May of the year again, and it is also the year of zongzi fragrance! It condenses the spirit and emotion of the Chinese nation, and carries the cultural blood and ideological essence of the Chinese nation. At 4:00 p.m. on June 11, Mankun Science and Technology hereby held the Dragon Boat Festival theme activity competition of "Happiness Mankun, 'Zong' Love You". In order to increase the fun of the activity, the family members of the participants were also invited to the scene.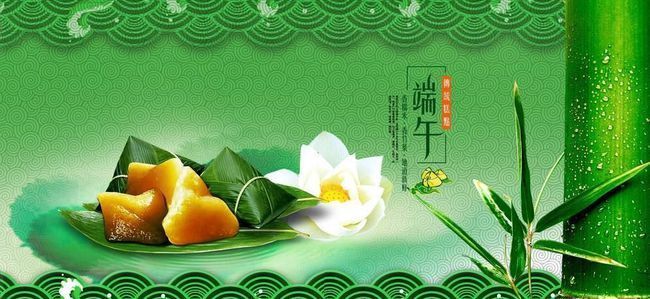 01 Activity preparation
Before the event, the company prepared fresh glutinous rice, red beans, zong leaf, pork and other materials in advance, providing guarantee for the contestants to show their talents in the competition.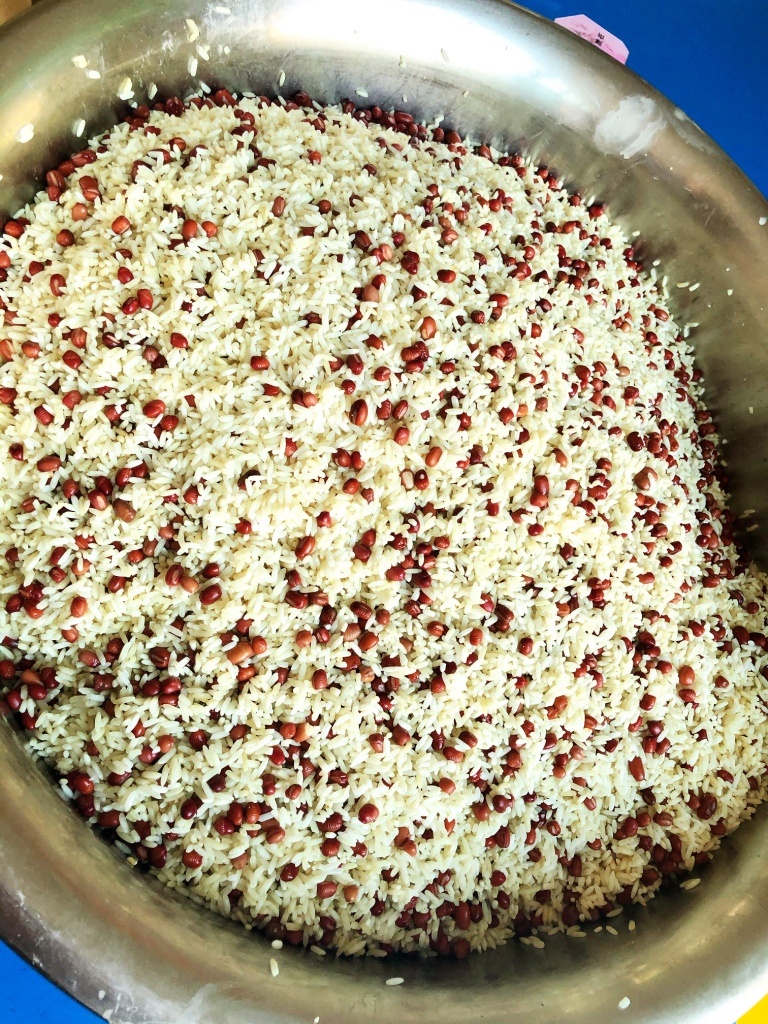 02 Start the game
The activity officially started. The host introduced the content, evaluation and detailed rules of the activity. There were 6 teams participating in the activity. Within one hour, according to the quantity and quality of zongzi made by the team, they were ranked first to fourth, and were given generous rewards. The competition is subject to the whistle. The timekeeper presses the time key, and the team officially starts from the rice dumplings event.
(All teams cheer up before the game)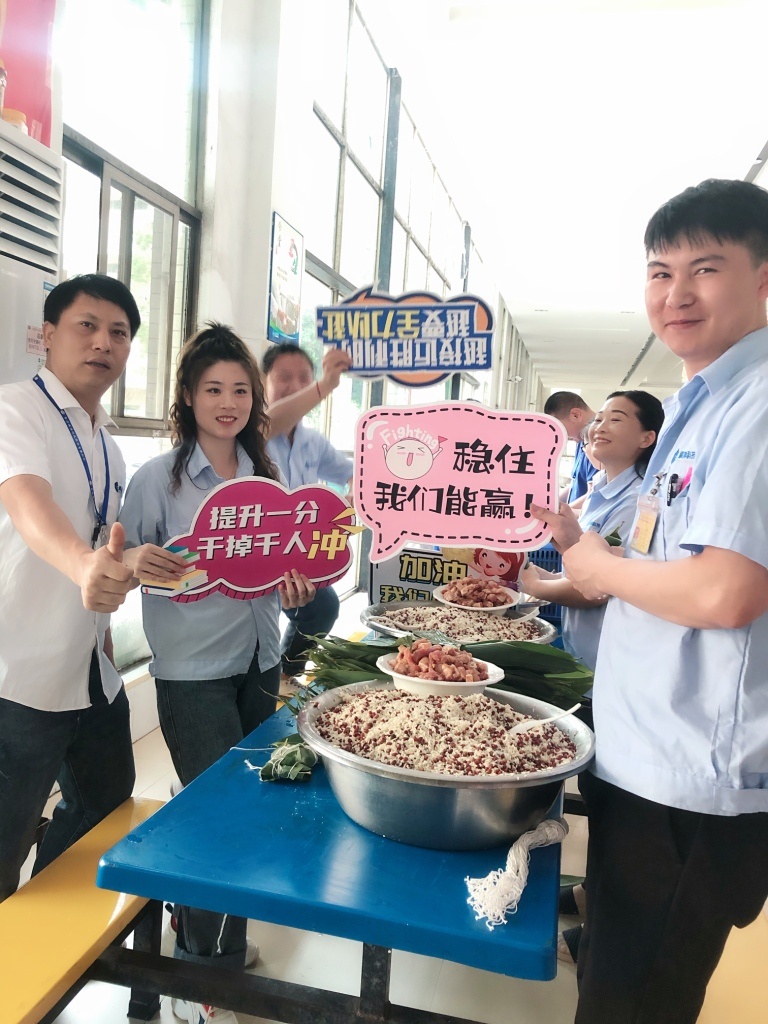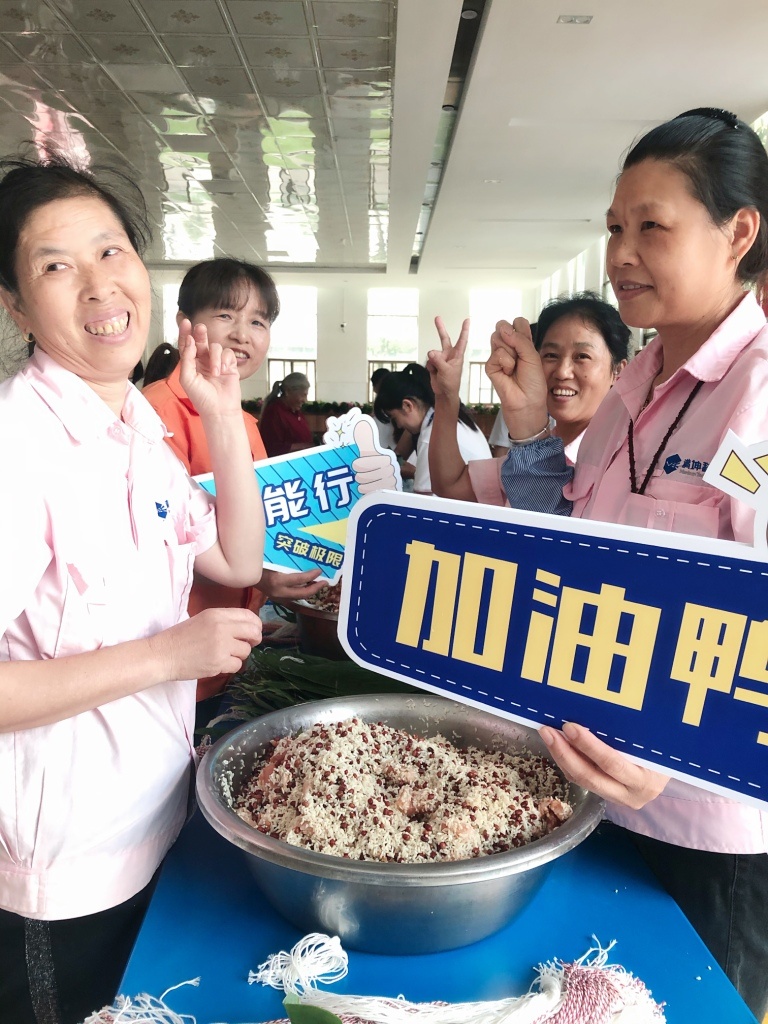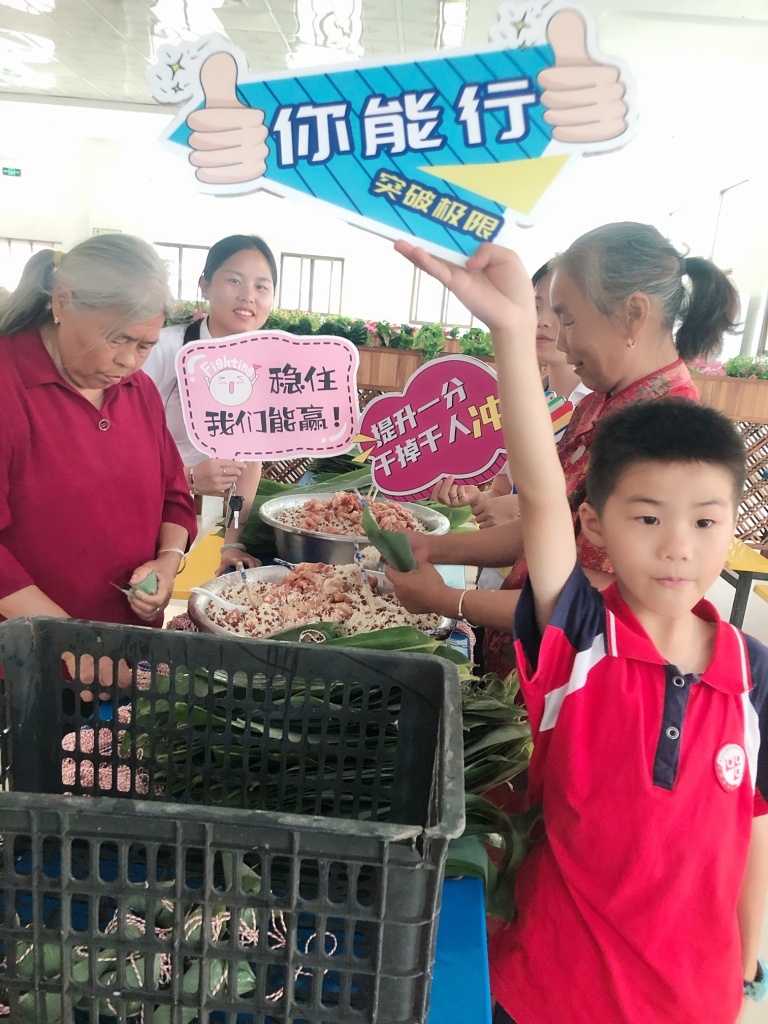 The competition was in full swing, and the players on the field were enthusiastic. Sister Zhou Weiyuan, a testing employee of the first factory, took the lead at the beginning of the activity by virtue of her skilled technique, and the appearance of zongzi was also very exquisite. The other contestants also followed, wrapping rice dumplings, filling glutinous rice, and wrapping string with their hands in a smooth manner.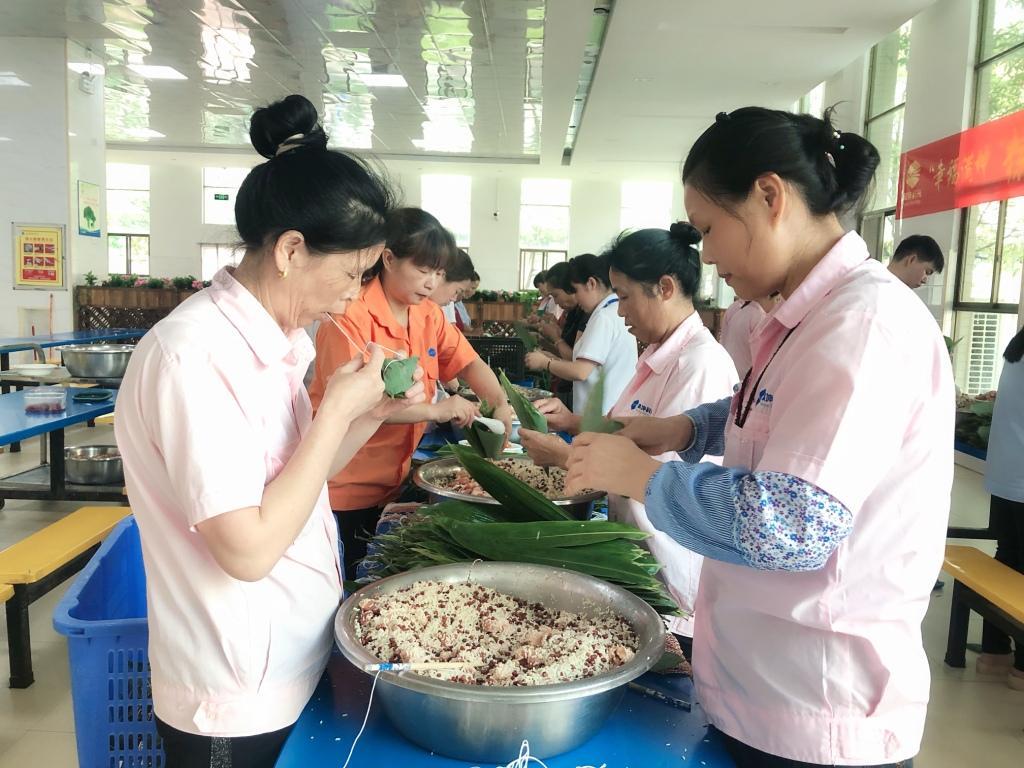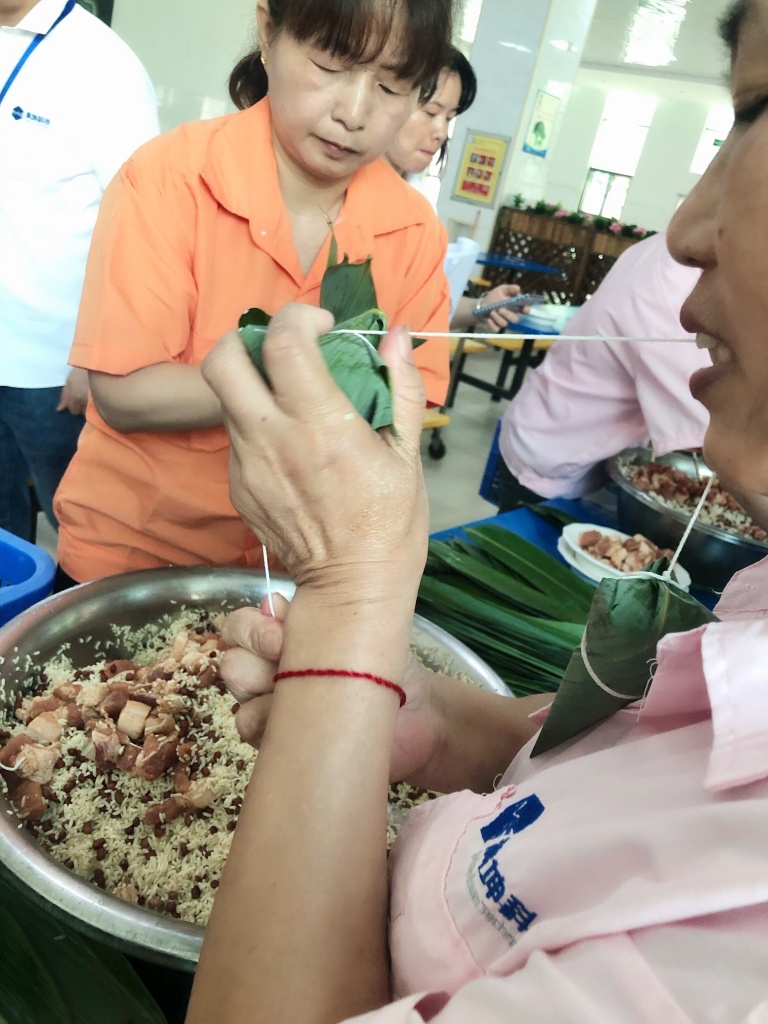 During the competition, the scene was very lively. Everyone was familiar with the process of making rice dumplings. After half an hour's effort, the rice dumplings with clear water caltrops piled up into several hills。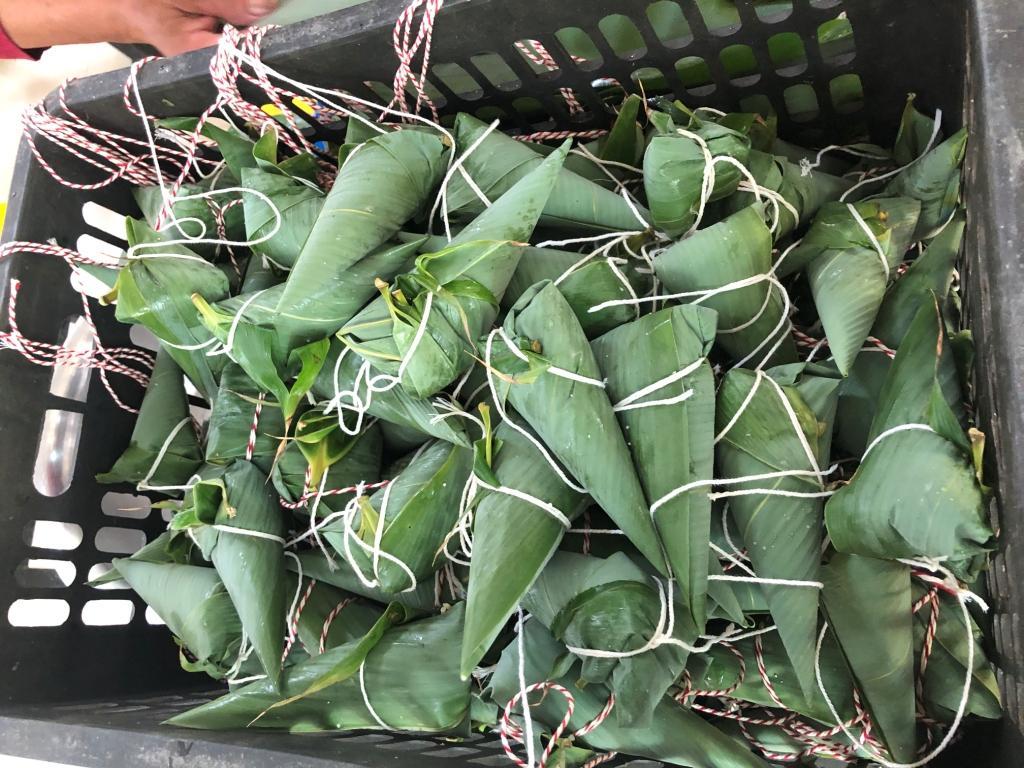 03 Awards
After an hour of incentive competition, the on-site judges finally announced the winning team, which were the champion Zhang Yuhong team, the runner up Pan Lixia team, the third runner up Liu Xiaohong team, and the fourth place Hou Miao team. There was a lot of cheers and applause and screams. (The following figure shows the company leaders awarding awards to the winning team)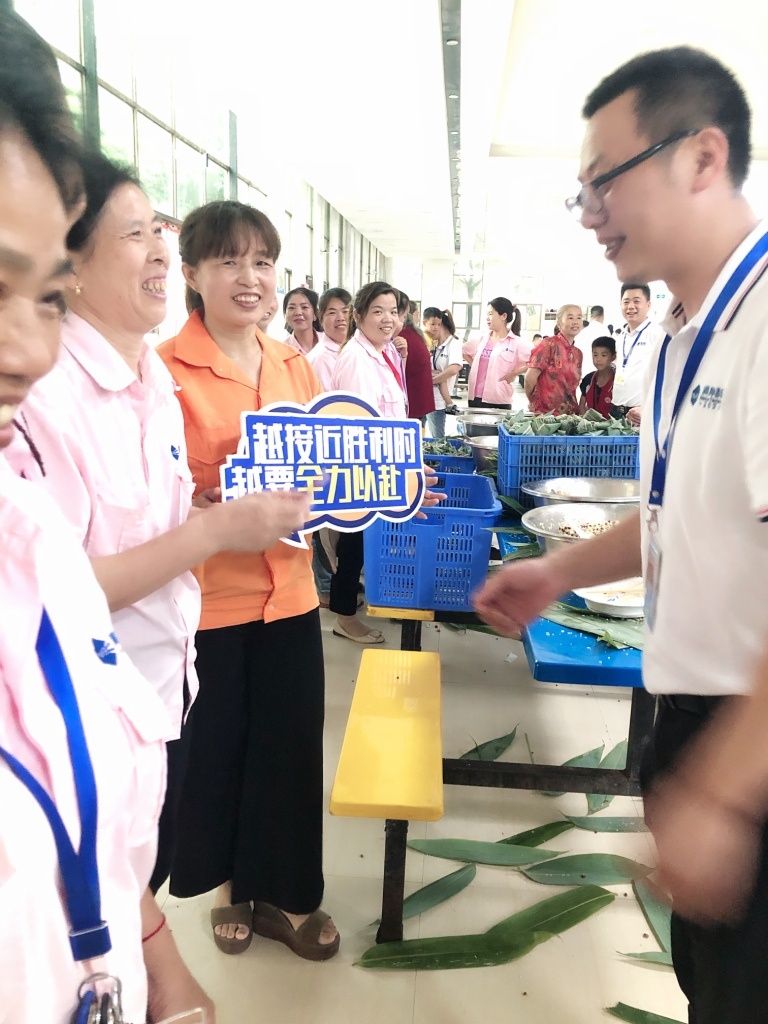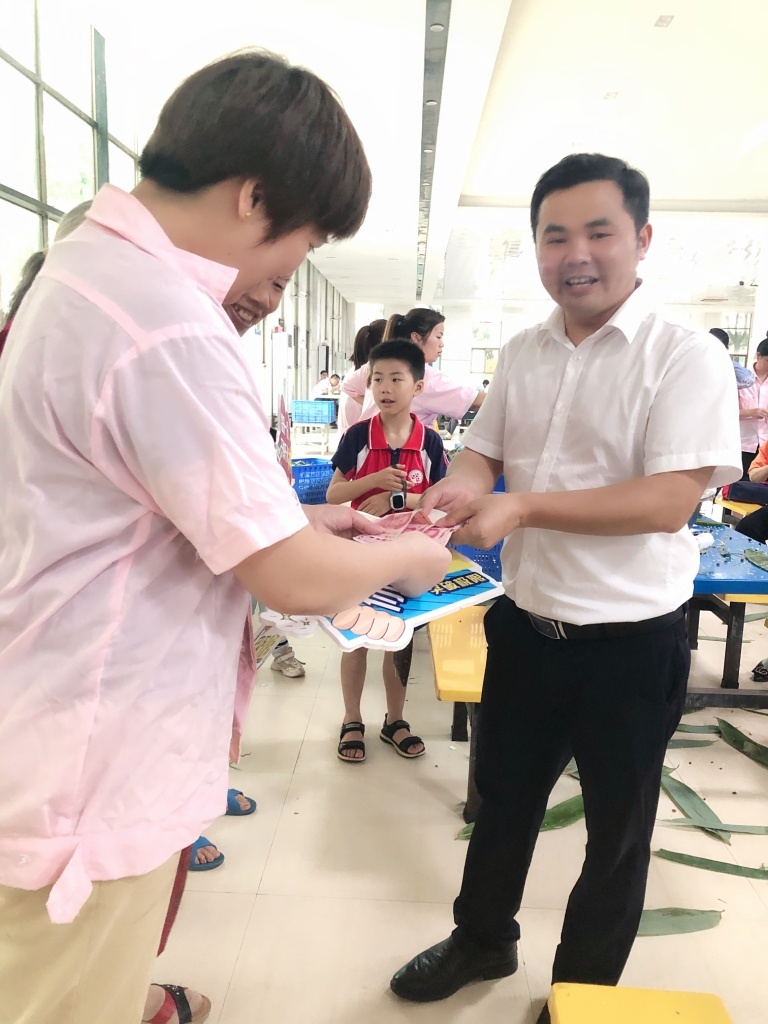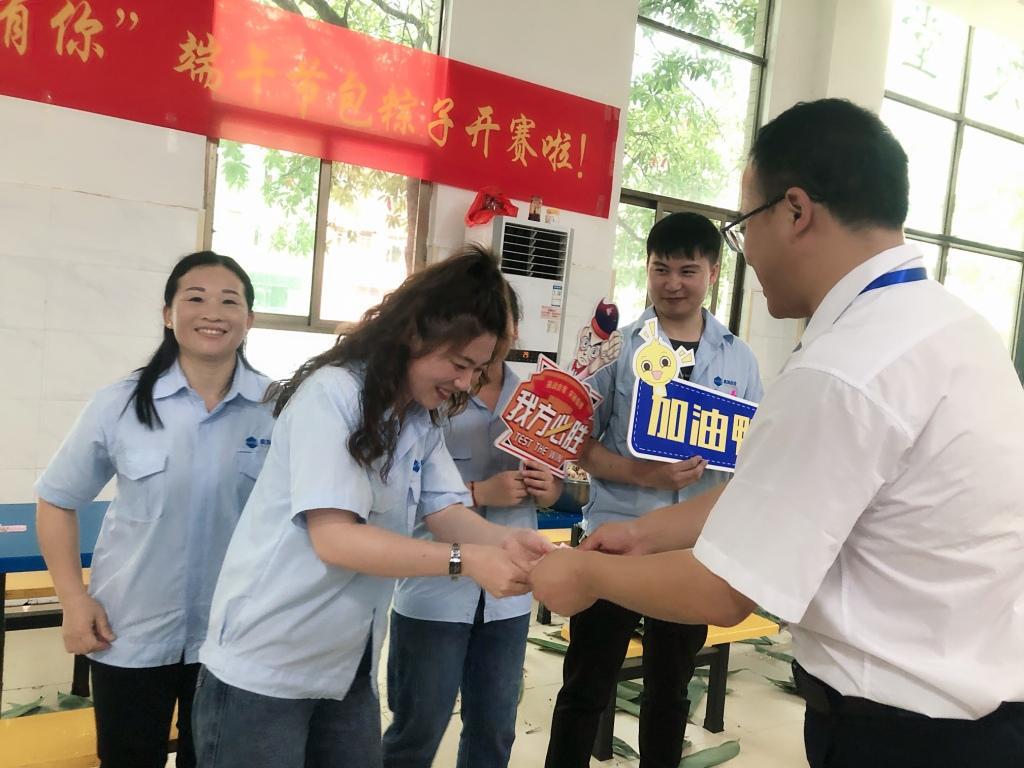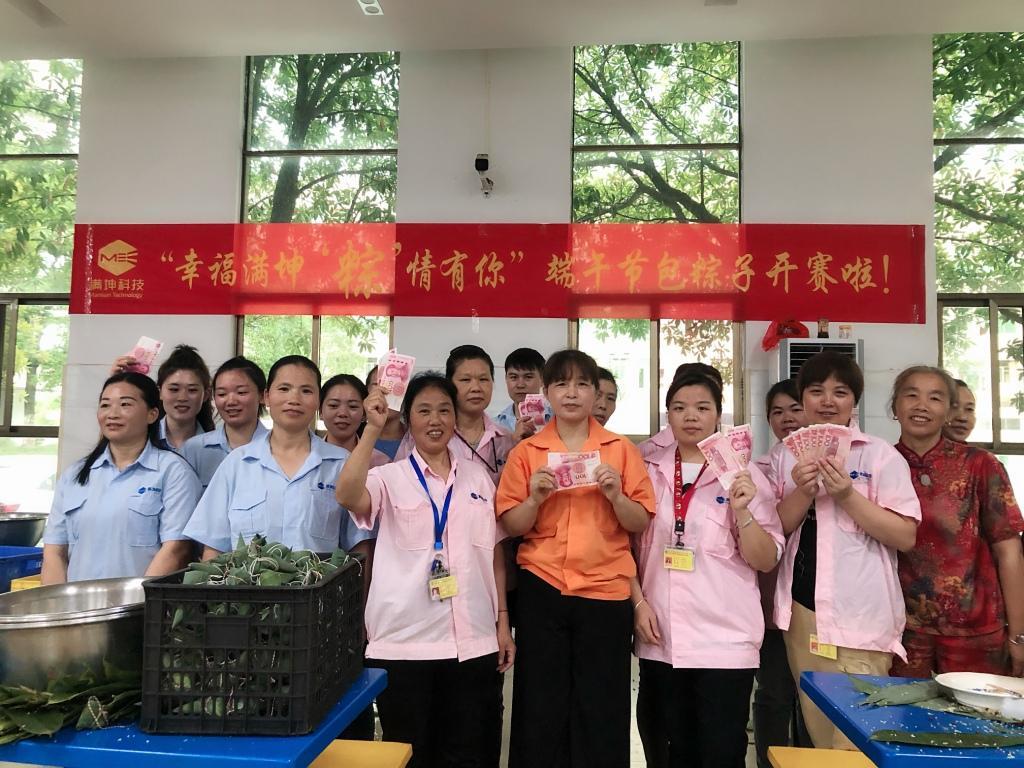 Group photo of all competitors
After the rice dumplings are wrapped, the company arranged the canteen to cook the wrapped rice dumplings and distribute them to the staff working in the front line for tasting. At the same time, the company also prepared the staff with sweet and delicious watermelon and delicious braised pork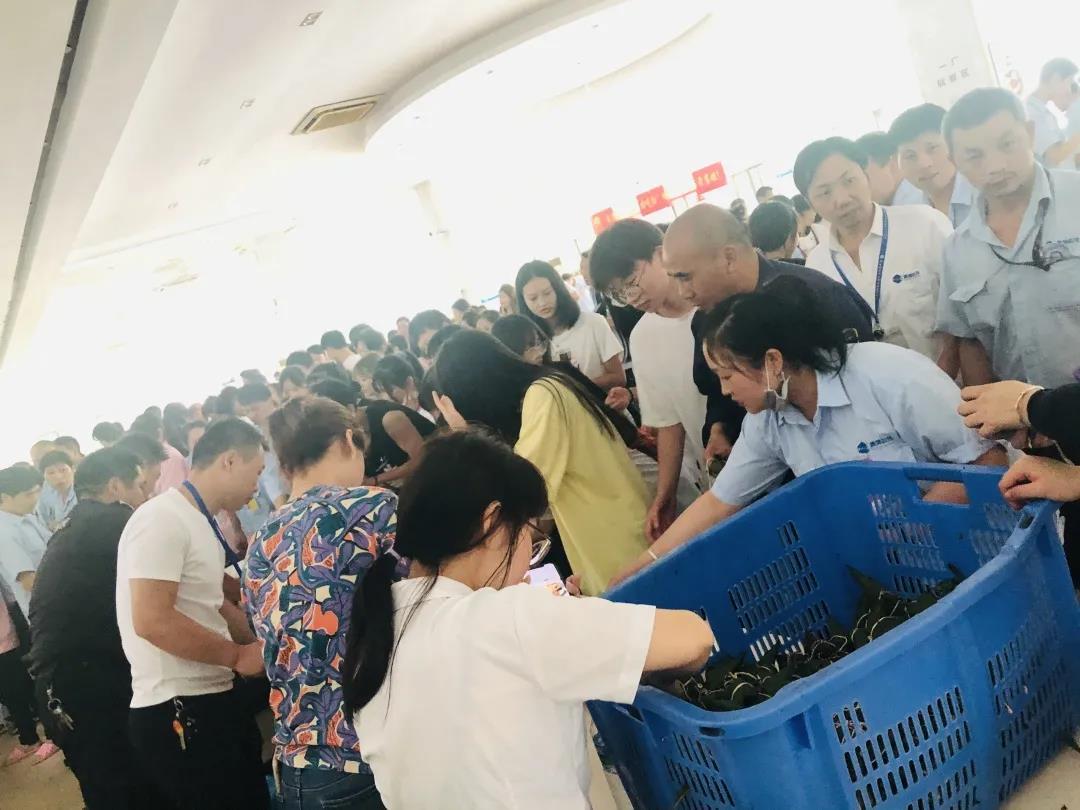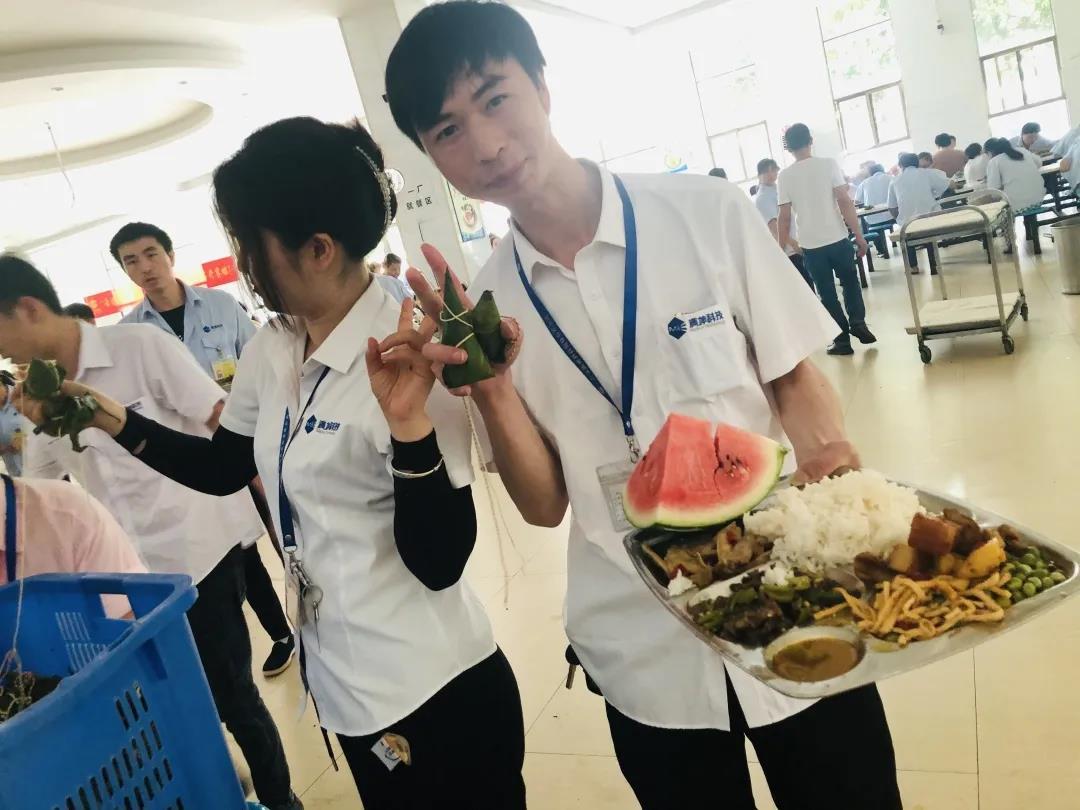 The whole activity allowed everyone to approach, taste and feel the Dragon Boat Festival. While experiencing the strong atmosphere of traditional festivals, it further enhanced the close interaction between employees, felt warm family and friendship, and let employees spend a relaxed, happy and fruitful Dragon Boat Festival in advance.